Derivatives are essentially contracts that derive their value from an agreed-upon underlying asset, index or commodity. Common underlying instruments include bonds, commodities, currencies, interest rates, market indices and stocks. ​
Why Use Derivatives?
Leverage provides a capital-efficient way to gain exposure to underlying assets. This creates greater volatility which amplifies gains and losses
Derivatives allow investors to take advantage of price movements in the underlying assets
They are typically liquid and easily traded
They serve as a tool for Portfolio diversification
The added benefit short-selling afford users the opportunities to benefit from downward price movements
Who is this for?
Derivatives are suited to both professional and private investors who wish to hedge an open position or gain exposure to assets and markets without necessarily holding the underlying assets. Derivatives may also be traded by speculators with the sole purpose of making profits on short-term price movements.
Interest Rates Derivatives
Derivatives traded on The Nigerian Exchange Limited (NGX) will be cleared via a Central Counterparty (CCP) through a process known as novation i.e. the replacement of an initial contract between counterparties matched within the trading engine with a new contract between the CCP and each respective counterparty; making the CCP the buyer to the seller, and seller to the buyer. ​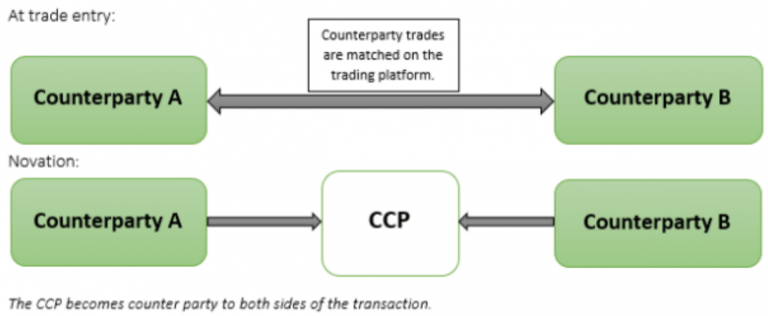 CCP cleared derivatives are "marked-to-market" and cash-settled daily which means that gains and losses from a day's trading are deducted or credited to an investor's account each day, leading up to the expiry of the contract. ​
​All contracts are marked-to-market at the end of each trading day at an Exchange generated Daily Settlement Price, and payments and withdrawals are made to and from the gaining and losing counterparties on a daily basis. ​
Derivatives contracts may be cash-settled or physically settled. While physical settlement involves the delivery of the underlying on expiry, a cash-settled contract is settled by receiving (or paying) the net cash difference across counterparties at the contract's expiration settlement price.