Enabling the Next Wave of Growth for Technology Companies in Africa
Enabling the Next Wave of Growth for Technology Companies in Africa
Africa's diverse sectors and emerging economies hold huge promise for investors globally, especially with the increasing penetration of digital technologies, and the disruption they bring to Africa's large markets. In 2021 alone, African startups have drawn a whopping $3.7b investment capital, with about six startups attaining the billion-dollar unicorn status. 
In a bid to take advantage of the many opportunities emerging technology offers and drive transparency and visibility of investments in the space, Nigerian Exchange Limited is taking definite actions to introduce a specialised Technology Board which aims to encourage listing of companies in the Nigerian Technology Space.
This event is poised to highlight the features and benefits of the coming board.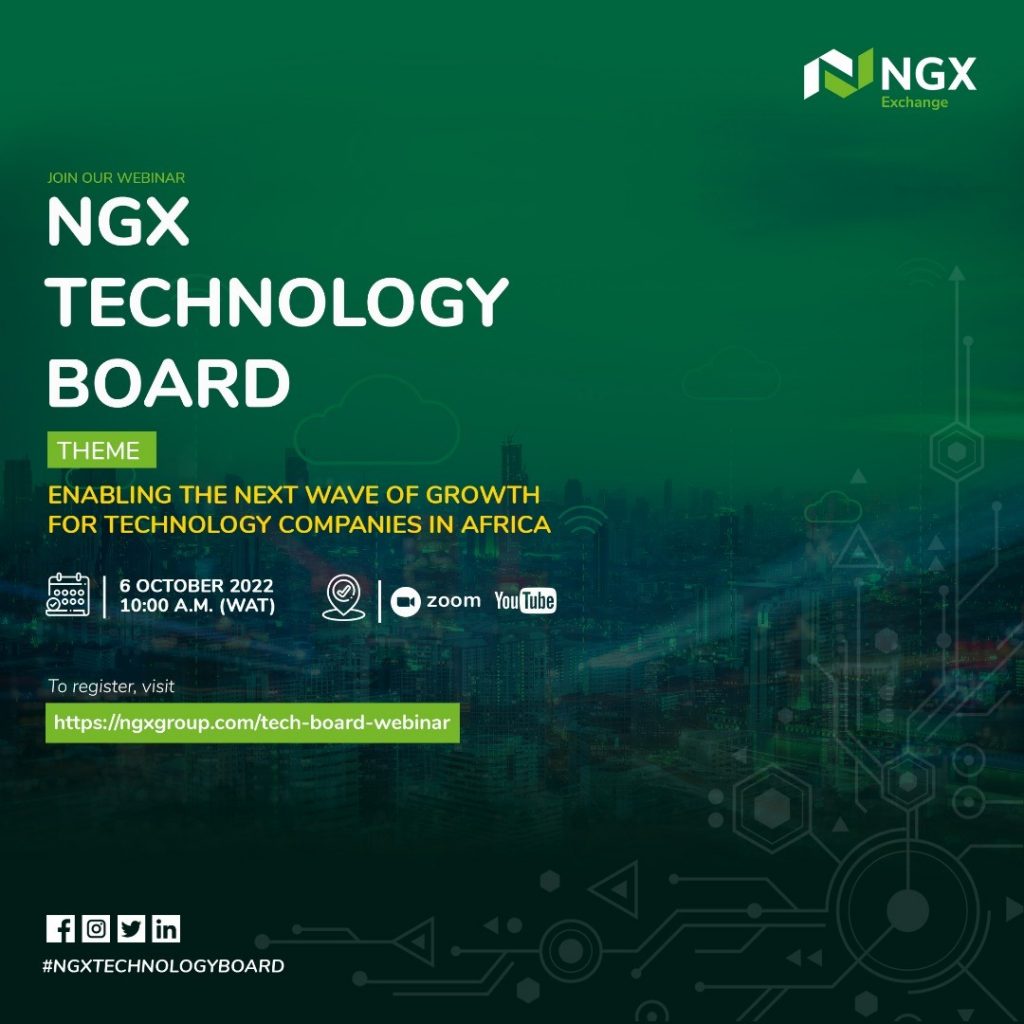 Don't Wait 'Till The Last Moment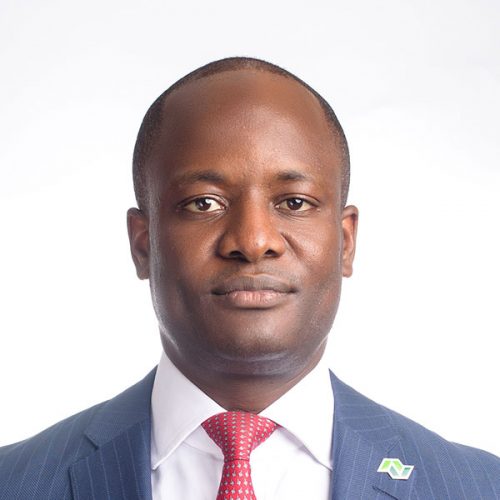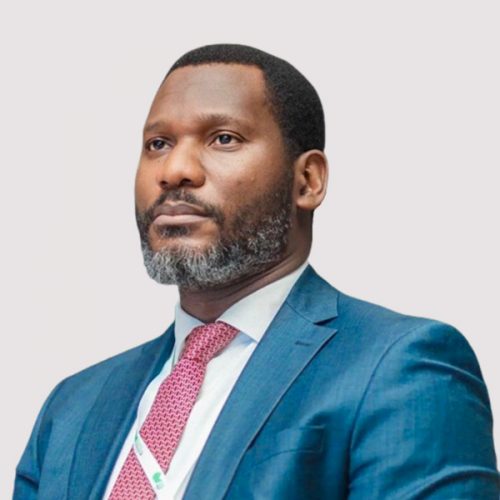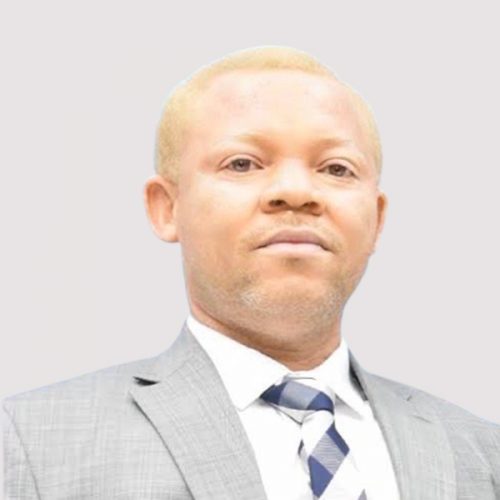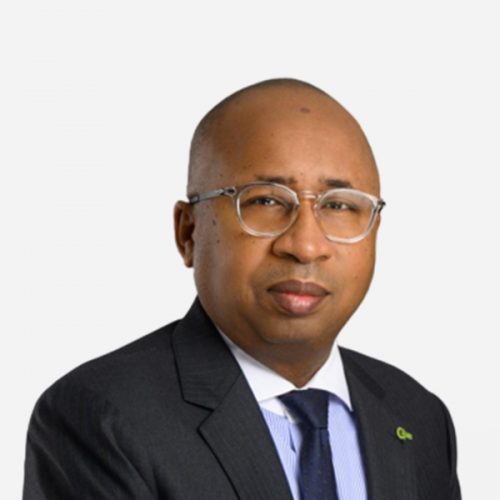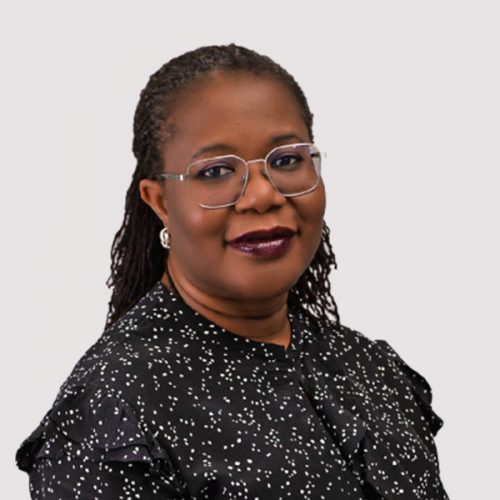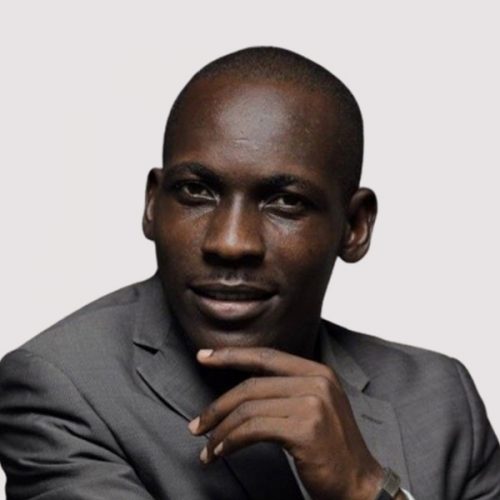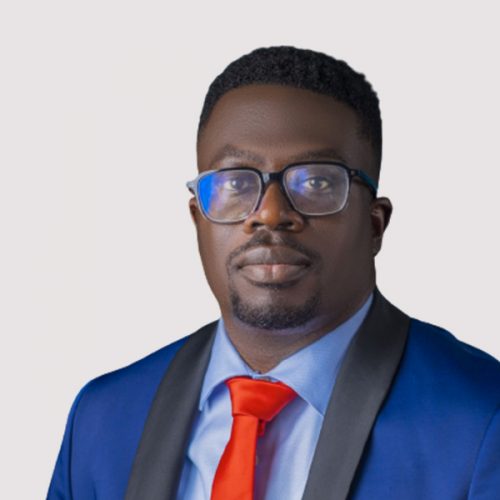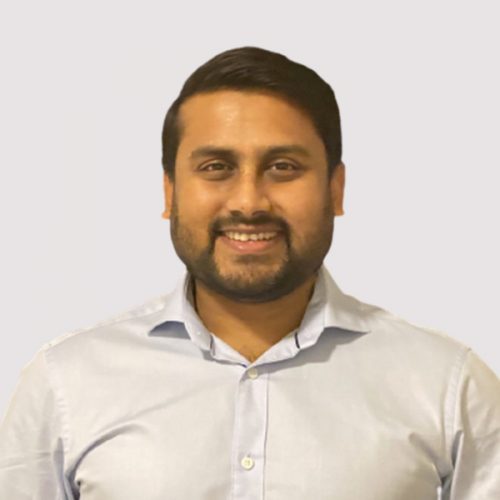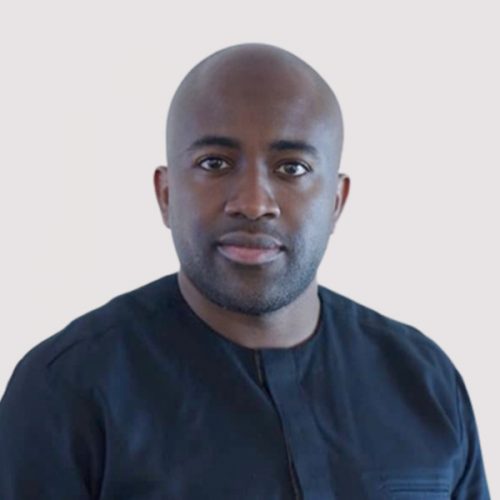 Time  

 

Activity

 

 

Compere 

10:00am

10:05am

–

Opening Remarks by CEO, NGX Limited – Temi Popoola

10:05am 10:15am (10mins)

–

Goodwill Message (1) – DG, Securities and Exchange Commission (SEC) – Lamido Yuguda 

Goodwill Message (2) – NGX Board Chairman – Mr. Abubakar Balarabe

Mahmoud, SAN, OON 

10:15am 10:35am (20mins)

–

Keynote Address (1):  CBN, Governor, Mr. Godwin Emefiele (CON)/ Deputy

Governor, Financial Systems Stability Directorate, Mrs. Aishah N, Ahmad (Confirmation pending)

Keynote Address (2): Senior Special Assistant to the President on Digital

Transformation – Oswald Osaretin Guobadia

10:35am

11:00am

–

Panel 1: The Path to Tech Listings – Leveraging Capital Market for Exponential Growth

Timelines. (25mins presentations and 15mins for Q & A) Moderator: Segun Cole – Partner: Fund the Gap Alliance  Panelists: 

1.              CEO, Tizeti – Kendall Ananyi 




2.              Managing Director, Y-Combinator –  Michael Seibel

3.              Vice President, CardinalStone – Mrs. Onyebuchim Obiyemi 4. CEO, Opay – Mr Olu Akanmu 

5. CEO Andela – Iyinoluwa Aboyeji

 

 

11:00am

11:15am

–

Q & A Session

11:15am

11:40am 

–

Panel 2: Beyond Tech – Regulation as an Enabler for Technology Board Listings and Investor Protection (25mins for presentation and 15mins for Q & A)

Moderator: Professor Olayinka David – West. 

Panellists: 

1.              SEC, Executive Commissioner (Legal and Enforcement) – Karawusa Reginald 

2.              CBN – Director, Financial Market and Regulation, CBN – Dr Angela Ade Ejembi 

3.              President, Pension Fund Operators Association of Nigeria (PenOp) – Oguche Agudah 

 

 

4.  CEO, CSCS – Haruna Jalo-Waziri 

5.  Representative of London Stock Exchange – Shah Neil, Director, Tech Sector Specialist 

11:40am

11:55am 

–

Q & A Session

11:55am

12:00pm 

–

Closing Remark by Jude Chiemeka, DH, Capital Markets, NGX 
contactcenter@ngxgroup.com
Nigerian Exchange Group House 2 - 4 Customs Street, Marina, Lagos, Nigeria
© 2022 Nigerian Exchange Group.